Although being self employed for the last 5 years has certainly allowed my lifestyle to be more 'flexible', it's been really hard work and lots of blood sweat tears (and rows lol) building my businesses.
In my last employment I was badly bullied by my manager, a long story and I'll never know why, she used constant 'put downs' and snide comments to me and to people about me and this just got so much worse when I told her I was pregnant with my youngest daughter.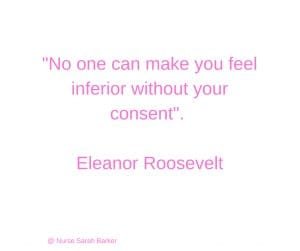 My self esteem and mental health suffered and I can honestly say she 'spoiled' some of my pregnancy. (I shouldn't have allowed her to and I'll cover that in other blog stories).
I had been trained in injectable Aesthetics back in 2007 and had treated friends and family and enjoyed it and therefore decided that when the time was right I was going to get further qualifications as a nurse enabling me to prescribe and run my own aesthetic nurse Business, which I still enjoy.
I've enjoyed more flexibility, and although I thought it would be easy to 'choose' my own hours and 'work around the kids' this still isn't possible if you want to make any money, you have to be available when the clients want the treatments or you end up turning them away.
I then fell into a medical distribution business (another long story which I'm sure I'll share with you lol). So ended up with 2 businesses to run, 2 kids a home a husband and extended family to look after.
Over the years I've been approached by people who have asked me to sell things like forever living products, VI, Avon, Ann Summers lol and always thought it was either 'pyramid selling', 'snake oil' or people who had been brainwashed!
Something must have subconsciously struck me though as I also had a go at launching my own make up line just before Younique came out.
More recently I've taken a bit more of an interest as I've seen the advantages on of my friends had working for a company called Arbonne. She asked me 3 years ago to consider the business, but I was far to busy and still had the 'pyramid barriers up'.
I've tried some of the products over the last 3 years since I met her and have to say they are really good.
When my 5 year old started full time school in September, I met another lady who is very knowledgeable about natural health care and natural living and she has a DoTERRA business and also is very successful.
…… and so ……. I'm in and am trying both, I've only been in a month and I'm already earning (albeit a small amount so far), but I 'feel' this is the path I am meant to be on.
I no longer want to be employed and I want even more freedom than self employment…… is this possible? I believe it is!
This is so much fun, I've already learnt and am learning so much and developing MYSELF without trying!
I'm even ready to share something I've 'self taught' this week check out my Instagram ebook!